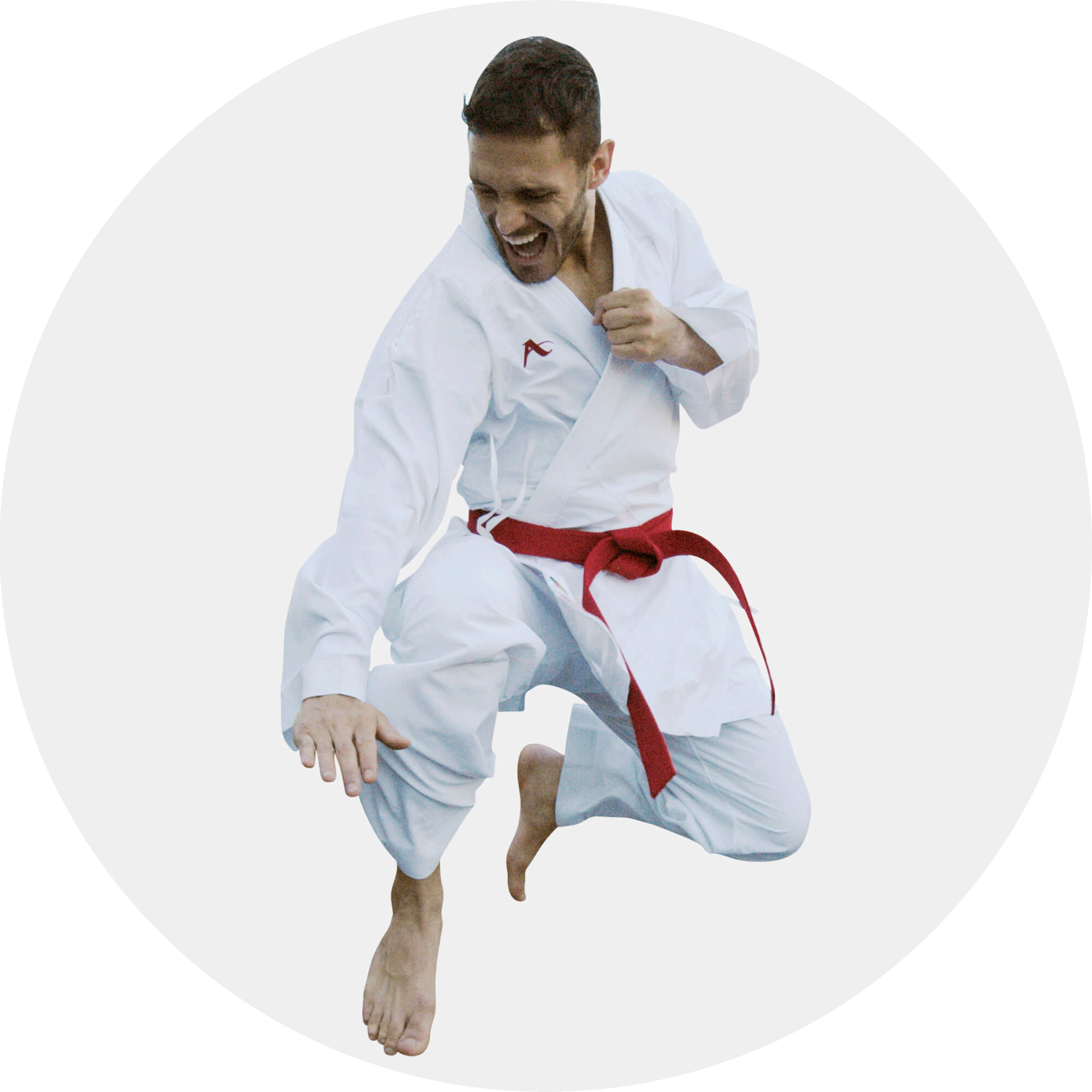 Kumite(Japanese: 組手, literally "grappling hands") is one of the three main sections of karate training, along with kata and kihon. Kumite is the part of karate in which a person trains against an adversary, using the techniques learned from the kihon and kata.
Kumite can be used to develop a particular technique or a skill (e.g. effectively judging and adjusting one's distance from one's opponent) or it can be done in competition.
Our Karate Students learn a great Curriculum - combining the most effective and best of the martial arts in structured, disciplined, and exciting training classes.
Our exclusive training curriculum includes the best disciplines; olympic sparring spor
In Olympic Karate: students will learn the dynamic, active WKF competition training techniques and rules of WKF Olympic Karate https://www.wkf.net/. Fitness with strategic technical and tactical skills have propelled this program based on the latest research and up-to-date WKF training techniques.
Our school is affiliated with the USA National Karate-do Federation, which is the national governing body of Karate for the United States Olympic Committee and as such is the official Member National Association of the World Karate Federation in the USA. This means not only are the clubs teaching Olympic style Karate-do with coaches educated and background checked for safety by the official governing body, it also means if your child turns out to be good enough it could be the first step towards a medal podium one day!
TESTIMONIALS
| | | | |
| --- | --- | --- | --- |
| Sensei Oscar Silvera is a great instructor. He has the gift for teaching and unique approach to all his students. If you are looking for a Karate school, look no more, this is the place to be.. | | | I have trained in Shotokan Karate for several years and a few other martial arts. I have had some very good Senseis and some not so good. In all my years I have never been taught to such a degree of understanding as I am now receiving from Sensei Oscar Silvera.. |
| My daughter and I train together here at Silverado Nippon Karate and really appreciate the personal attention given to each student. Sensei Oscar takes everyones development very seriously and personally... | | | Sensei Oscar and his staff are very thorough and provide a wide range of both technical and practical training. I am very impressed with the individual attention Sensei provides to all of his students... |