Karate-do is a system of unarmed combat using the hands and feet to deliver and block blows, widely practiced as a sport. We teach the Shotokan Karate Style; developed from various Japanese Karate styles by Gichin Funakoshi (1868–1957) and his son Yoshitaka Funakoshi (1906–1945). Karate-do is performed barefoot in loose padded clothing, with a colored belt indicating the level of skill, and involves mental as well as physical training.
Silverado Karate offers a wide variety of techniques which is the result of blending styles of martial arts, from the hardest to the softest.
This program offers the opportunity to reach a harmonic equilibrium between body and mind. In fact we find, in Karate, all the essential psychomotor elements. Karate skills, exercise, and physical fundamentals are a great way for anyone to gain coordination, balance and strength.
About our Curriculum;
Our Students learn a great Curriculum - combining the most effective and best of the martial arts in structured, disciplined, and exciting training classes.
Silverado Karate offers a modern approach to a classical Japanese Shotokan Karate education where we integrate our curriculum with modern science and various martial art principles. As you progress in rank, you'll gain athletic agility, improve performance and have a greater sense of well-being. What's more, Silverado Karate students who pursue and earn a black belt will also complete an enriching experience.The Silverado Karate training program incorporates kihon, kata and kumite exercises which will eventually serve as your foundation education. As you advance, kihon, kata and kumite techniques will be more challenging and refined to getting in the best shape of your life!

"We teach martial art techniques, to help our students to improve themselves, develop themselves physically, perfect their personalities,and use these attributes to achieve higher meanings in daily life and to serve society."
Oscar Silvera - Head Instructor
Why should you choose a USA Karate affiliated school over any other?
Karate is now an official Olympic sport, and it will start at the 2020 Tokyo Olympics.
Our school is afiliated to the USA National Karate-do Federation, which is the national governing body of Karate for the United States Olympic Committee and as such is the official Member National Association of the World Karate Federation in the USA. This means not only are the clubs teaching Olympic style Karate-do with coaches educated and background checked for safety by the official governing body, it also means if your child turns out to be good enough it could be the first step towards a medal podium one day!
ABOUT THE CHIEF INSTRUCTOR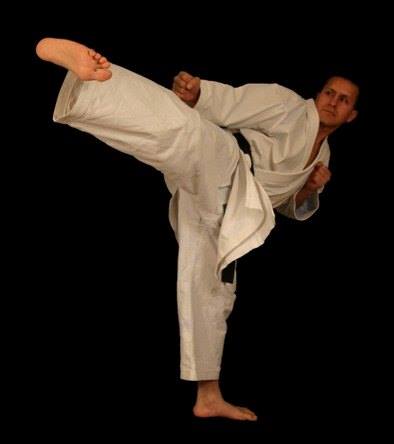 Sensei Silvera is the Dojo's Hombu Cho (Headquarter's Director), Chief Instructor and USA Technical Director of the International Seitokan Karate-do Association.
He started training in variety of Martial Arts; such as Iaido, Aikido, Taekwondo, Judo, Krav Maga, Tai chi, Kickboxing, Kung fu and others. His martial arts training started in Lima-Peru, back in 1984. Currently holds 5th Dan in Shotokan Karate, Black Belt Dan in Iaido, and in Tae Kwon Do. Sensei Silvera offers insights into the relationships between various martial arts and the effective training methods found in those arts. He is also a member in good-standing of the USA Karate-do Federation, the Shinshin Ryu Iajutsu and the International Budo Ryokukai.
He has been fortunate enough to train many years in Karate with Sensei Victor Torres (Lima-Peru), Sensei Hector E. Lizano Palomino (6 DAN - WKF) Peruvian-Junior Kata Coach, Mirian Lizano (International Seitokan), Sensei Kiei Gibo (World Champion Master - WUKO 2007), Sensei Yasu Tanaka and Sensei Katsumi Niikura (International Budo Ryokukai)
​ Sensei Silvera has attended seminars held by world renown Martial Arts Instructors like: Sensei Masao Kagawa (8th Dan, World Chief Instructor Japan Karate Shotorenmei), Sensei Azuma Takashi (Daido Juku, Founder), Sensei Akio Tamashiro, Sensei Bill "Superfoot" Wallace, Sensei Falah Kanani (6th Dan JKA San Diego), Vince Morris 8th Dan Kissaki-Kai, Sensei Scott Langley 6th Dan, Sensei Takeshi Kitagawa Sensei 6th Dan JKS, Sensei Ali Hamie - 8th Degree Black Belt WKF/JKAand other good instructors.
One of his latest awards: Japan Karate Shoto Federation Pan American 2010 Kata Champion (Gold Medal) and Kumite Champion (Silver Medal).
TESTIMONIALS
| | | | |
| --- | --- | --- | --- |
| Sensei Oscar Silvera is a great instructor. He has the gift for teaching and unique approach to all his students. If you are looking for a Karate school, look no more, this is the place to be.. | | | I have trained in Shotokan Karate for several years and a few other martial arts. I have had some very good Senseis and some not so good. In all my years I have never been taught to such a degree of understanding as I am now receiving from Sensei Oscar Silvera.. |
| My daughter and I train together here at Silverado Nippon Karate and really appreciate the personal attention given to each student. Sensei Oscar takes everyones development very seriously and personally... | | | Sensei Oscar and his staff are very thorough and provide a wide range of both technical and practical training. I am very impressed with the individual attention Sensei provides to all of his students... |